"When I say I offer certainty, I mean peace of mind and a thoroughly drafted contract that covers every eventuality."
Pia Geelmuyden, owner of Liberty Housing
Extensive experience. A vast network. And a talent for reading people and situations. Those are the three defining aspects of Liberty Housing. We provide our services across all of Zealand, but our home base is in northern Zealand, from which we manage and facilitate rental properties for private individuals and companies.
You're in good hands
Our private renting services cover permanent residences, apartments and holiday homes (not agricultural properties and house boats). For employers, we typically help find rental housing for employees of international companies, embassies and other organisations who have been posted abroad. Finally, we also take on projects for investors wishing to rent out several properties.
We're used to seeing happy clients act as our most effective business card. That's why we collect satisfied clients – and a wide variety of them. This means that you're in safe hands, regardless of whether you want to rent out a two-room apartment with common areas or a mansion with a private swimming pool.
An experienced owner
The owner of Liberty Housing, Pia Geelmuyden, has over 20 years of experience as a broker and possesses a solid insight into people, the housing market and contract negotiation. She is energetic and proactive by nature, as well as a fighter who never loses sight of the target and only stops once the best possible outcome has been achieved.
Pia also has personal experience as a landlord from when her family was stationed in Istanbul some years ago. Her experience has taught her the importance of finding a good tenant, as well as the consequences of ending up with a bad one. It is those experiences and many others that she draws upon in her work via Liberty Housing and with you as a prospective landlord or tenant.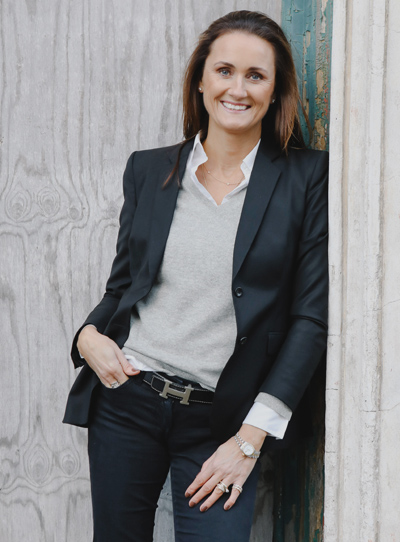 A growing list of satisfied customers
"Pia Geelmuyden has an extremely competent, empathic and personable way of combing the market for the best possible options available to you. Not only does it lead to quick results, but it also gives peace of mind."
"Pia elegantly guided us through the entire phase of renting out our home. She practically took care of everything for us, and we really felt like we were in good hands. She's earned our most sincere recommendation."